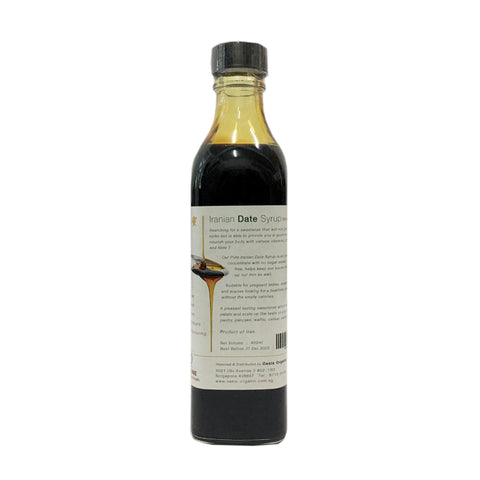 Iranian Date Syrup
纯椰枣蜜
400ml
We all love a little sweetness in life.
But sweeteners are notorious for the ill effects on our health.
So, if you are searching for a sweetener that will not give you the sugar spike but is able to provide you a quick energy boost and nourish your body with various vitamins, protein, minerals and fibre while enjoying the sweetness... THIS IS IT!
Our Pure Iranian Date Syrup is an unadulterated date concentrate with no sugar added.  It's cholesterol free, helps keep our bones healthy and tops up our iron as well.
Suitable for pregnant ladies, anaemics, diabetics and anyone looking for a healthier, low GI sweetener without the empty calories.
A pleasant tasting sweetener which will delight your palate and scale up the taste of your beverage, pastry, cereal, salad, dessert ....
Low GI
Cholesterol Free
No Sugar Added
No Caramel Added
No Preservatives
No Artificial Colours
No Artificial Flavouring
Product of Iran.
---
We Also Recommend
---