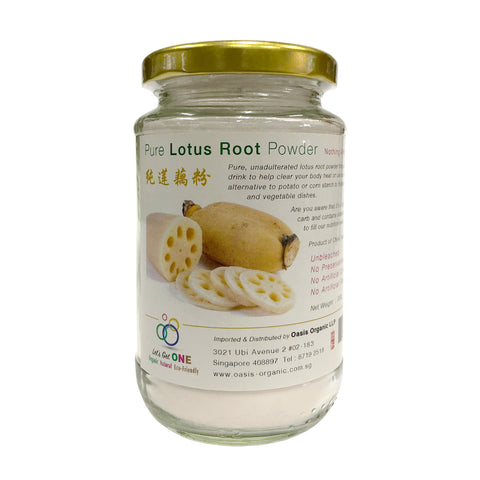 Lotus Root Powder
纯连藕粉
200g+/-
100% Pure Lotus Root Powder. 
Pure, unadulterated lotus powder that you can mix as a drink to help clear your body heat or use as a thickener for your soup and vegetable dishes.
Suitable as a drink, dessert or as a healthier alternative to corn and potato starch as a thickening agent.
No Preservative
No Artificial Colour 
No Artificial Flavour
Product of China, Hunan.
---
We Also Recommend
---