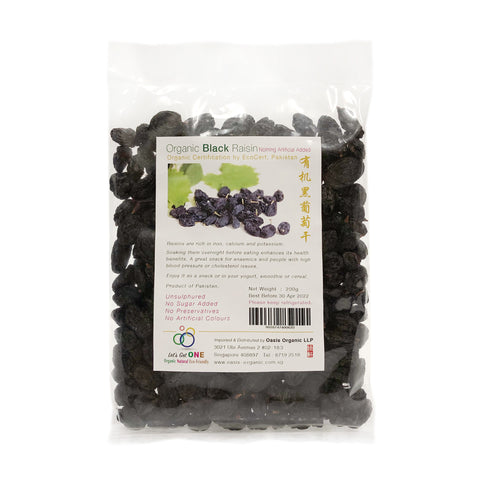 Fruit ~ Organic Black Raisin
有机黑葡萄干
200g+/-
Organic Certification by EcoCert, Pakistan.
Raisins are rich in iron, calcium and potassium.
Soaking them overnight before eating enhances its health benefits.  Soaking them in gin is a folk remedy to relieve arthritis and joint pains.
A great snack for anaemics and people with high blood pressure or cholesterol issues.
Enjoy it as a snack or in your yogurt, smoothie or cereal.
Unsulphured
No Sugar Added
No Preservatives
No Artificial Colours
Product of Pakistan.
---
We Also Recommend
---