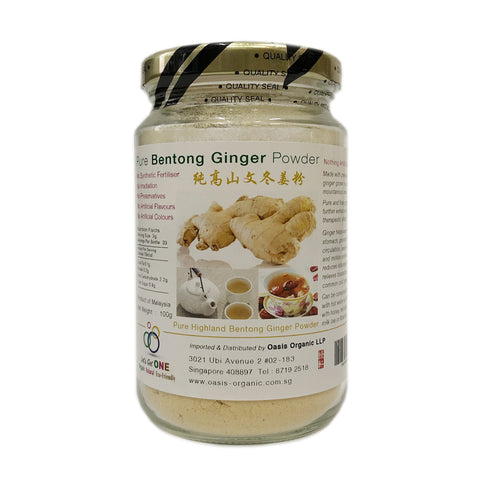 Bentong Ginger Powder
100g
高山纯文冬姜粉
Pure finely ground Bentong Ginger Powder with no sugar, colour, flavours or preservative added.
The ginger is grown in a pristine mountainous area, as such, the nutritional value is much higher compared to ordinary ginger.  Aromatic, smooth, pleasantly spicy without making you feel spiked or choke at the throat.
Ginger has traditionally been used to help improve blood circulation, reduce stomach bloat, nausea, cold limbs, arthritis and menstrual cramps.
Simply add hot or warm water to enjoy!  Can be sweetened with molasses or honey if preferred.
No Synthetic Fertiliser
No Irradiation
No Sugar Added
No Preservatives
No Artificial Flavours
No Artificial Colours
Product of Malaysia.
---
We Also Recommend
---